Home | About | Testimonials | My Fee | Contact Me | Calendar | Blog
---
Testimonials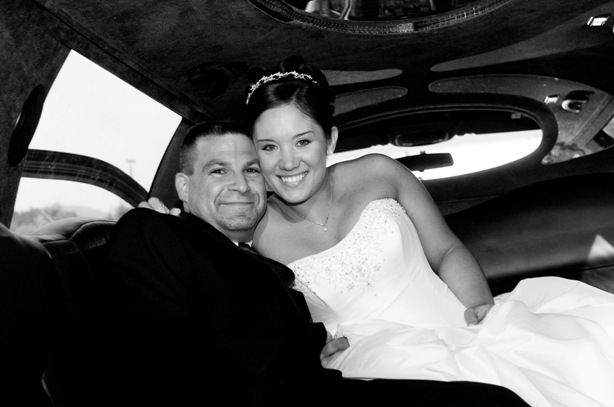 Greg became so much more than just a pastor to my (now) husband and I after he married us back in September of 2002. Everything from the consultations to the wedding were seamless! Our ceremony was so meaningful and although this was the first time we'd really worked with him, it was as if he knew us so deeply. It wasn't just the words he used, but the way they were relayed to us and to our guests. He has so much passion for what he does. He believes in what he is doing and I don't think another pastor could have truly captured John and I any better. He's real, honest and in just talking with him once, you can see how genuine of a man he is.
My husband and I both work in the wedding industry ourselves and have seen hundreds of pastors perform ceremonies. Greg by far, in both my personal and professional opinion, is an amazing pastor. I believe he is doing exactly what he was meant to do.
Jenna & John Karwoski
www.jfkweddings.com
www.blog.johnkarwoski.com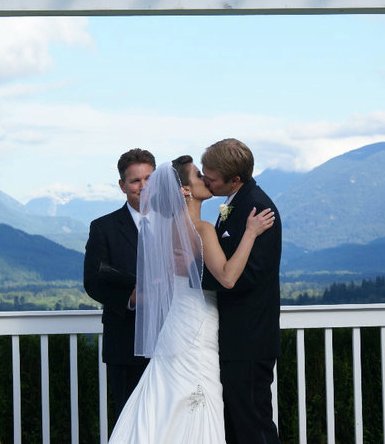 Greg did an amazing job with our wedding on the Ridge. He was easy to talk to and be in contact with throughout the whole process. We were thrilled that the sun came out and blessed us on our special day. Greg flawlessly kept the ceremony on track, even through the little blunders on stage. I would definitely recommend him to anyone getting married who's looking for a sincere officiant with a personal message and a little humor thrown in. Thanks again, Greg!
Ken and Jennifer Boman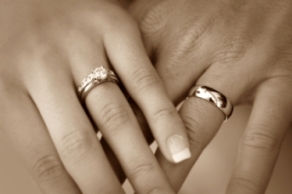 Greg,
We were glad to have you be a part of such a special day in our lives. It was very beneficial to meet with you prior to our wedding to discuss the details. Your wisdom during the counseling session was very helpful in helping us resolve any final concerns. Your easy going personality and great attitude made our special day go smoothly. Thank you for officiating our wedding. You did an outstanding job!
Lucy and Bela Kosa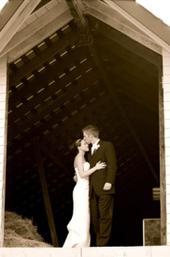 We chose Greg to perform our wedding ceremony because we felt that we could trust him to take our vision and combine it with ideas to produce exactly what we wanted. We wanted to keep an already emotional time light and we wanted people laughing. Greg couldn't have chosen anything more perfect when he chose to read "children's thoughts on love and marriage" as part of our ceremony. We had people come up to us and say they hadn't been to a better ceremony because of that! We both love Greg and all that he added to our wedding and recommend him completely! He is a great listener with wonderful ideas to share as well.
Jordan and Whitney Ford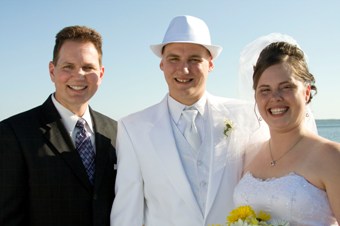 Dear Greg,
There are not enough words that could explain what you brought to us, our families, and our friends on our wedding day. Your ability to connect our daily lives with the words you spoke was amazing; your words touched our hearts. You made our special day just that much better. We are very happy that you choose to be a part of one of the most important days of our lives!
Thank you,
Greg and Tara Hatcher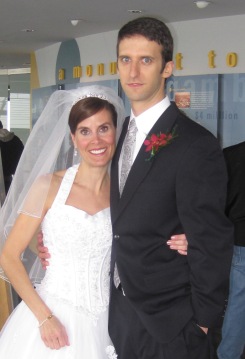 We were thrilled with the beautiful service that Greg provided for us. Our friends and family even mentioned that they thought it was perfect and fitting. We were very pleased with the way that Greg handled the entire process. It was a perfect day, and we couldn't have imagined it being any better.
Wendi and Howard Stroupe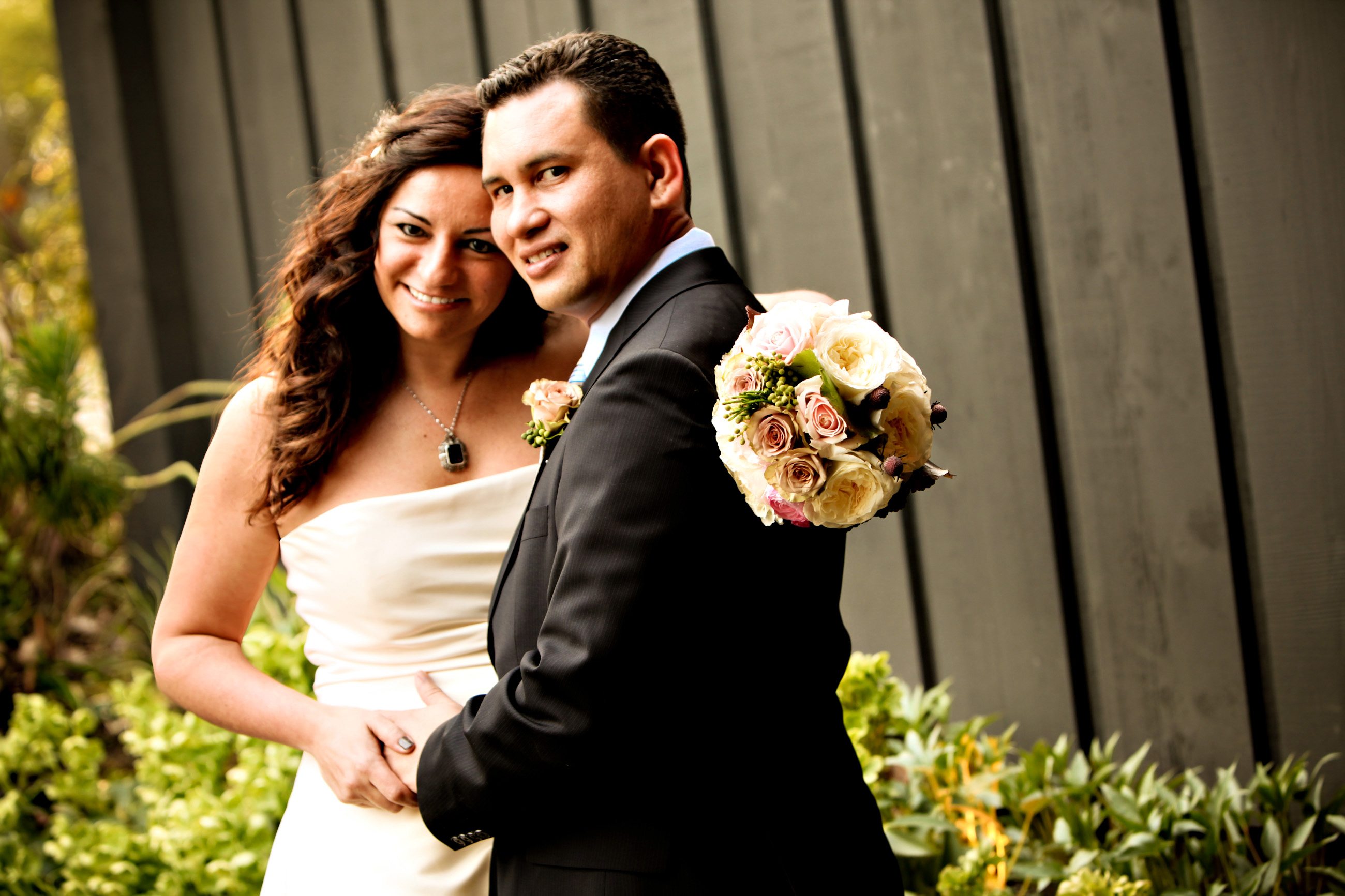 Christopher and I had a small and intimate wedding at Canlis in Seattle, April, 2009. We attend New Life church in Renton and had hoped to have their pastor marry us, and he did -- albeit he had recently started his own business doing just that! In meeting with Greg, we appreciated his kind spirit, his faith, honesty and flexibility and knew he was perfect for this important role of marrying us. He accommodated our requests with how we wanted the ceremony to be and encouraged us to plan and prepare as much as wanted. His message during our ceremony was unique and special -- one that we, nor our guests, will ever forget. He made the ceremony easy for us with his reassuring presence and truly conveyed a sense of peace and God's love through his words and actions.
Sally and Christopher Wolfe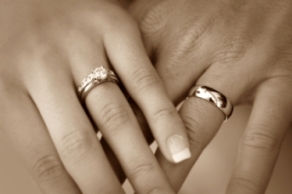 What can I say…Greg Holman was great. Greg went above and beyond his duties to make sure our day was as special as we had envisioned. Greg was in touch with us for the entire process of how to get married. He is more than just an officiant. Greg was our coach. He made sure we knew what paperwork had to be filed and by when. And when a minor emergency crept into our lives he was there to officially marry us prior to the ceremony date. When the day came Greg pleasantly surprised us with a ceremony that was personal to us and our family.
Thank you, Greg, for all you have done for us and making our ceremony special.
John and Lillian Lehmann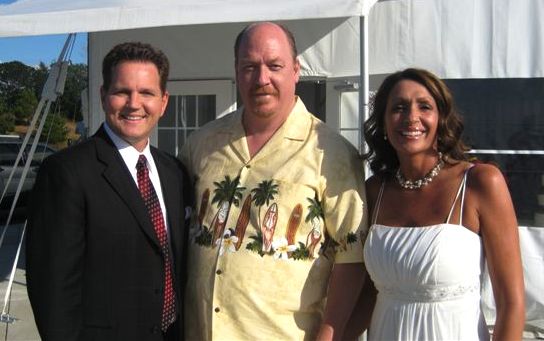 Hi Greg,
The wedding was absolutely beautiful and I especially loved the choice of words you picked out for Jeff and I in the vows -- they suited us perfectly. Thanks so much for doing a great ceremony; we have had many comments and it was a beautiful day. It was lovely to have you there and to get to meet your wife as well. You did a wonderful job -- we were very happy with everything you did!
Dawn and Jeff Brundage